The role of fat is one of the most important of the three macronutrients and my new favorite. How many people today are suffering from low sex drive, inability to conceive, learning deficits, dandruff, sugar cravings and secondary depression? All of these symptoms could mean you need to increase or balance your fat intake.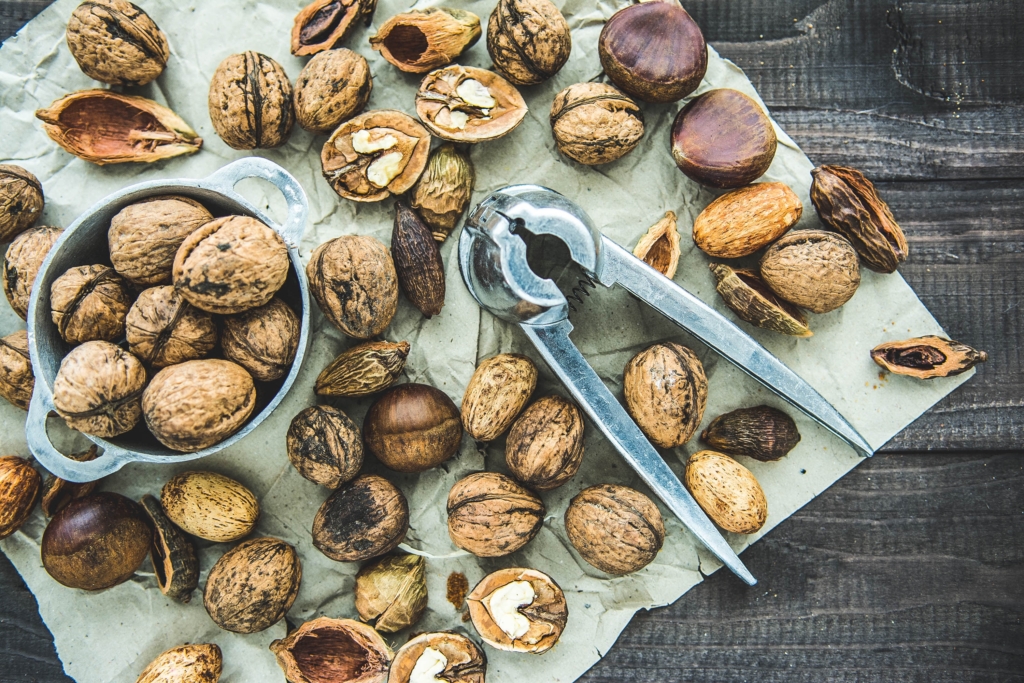 Sex Hormones
No matter your background you've heard of sex hormones like Testosterone and Estrogen. What you may not understand is that those hormones don't magically appear when the body needs them. These hormones are derived from fat. Eating insufficient amount of fat can lead to some of these common hormonal issues listed below.
Male Symptoms (Low Testosterone)
infertility (male and female)
decreased energy and mood
decreased sex drive
abnormal or restless sleep
fatigue
muscle atrophy
Female Symptoms (Low Estrogen)
infertility
decreased energy and mood
increased occurrence of UTI's
migraines
concentration issues
fatigue
Saturated Fats
Saturated fat have gotten a bad wrap throughout the years. It was blamed as a primary cause of cardiovascular disease and coronary heart disease and thus stroke. Thankfully we have plenty of research showing that there is no evidence to support that claim. (1) 
Sources
Red Meat
Lamb
Pork
Cheese
Butter
Eggs
Avocado
Nuts
Olive Oil
Dark Chocolate
Benefits
These fats may actually lower your risk for stroke! (2)
Saturated fat increases production of HDL's (good cholesterol), which has long been known to reduce your risk for heart disease
Polyunsaturated Fats
Maybe you haven't heard of "PUFA's," but you've heard of the two brothers omega-3 and omega-6. In general, omega-3's support anti inflammatory processes and omega 6's support inflammatory ones. So, the recommendation is to focus on getting the omega-3's. Let's be clear, omega-6's are essential fatty acids. Just like everything else in health, it's about balance. Ratio recommendations for omega-6:omega-3 are typically a 4:1 and some will even recommend a 1:1. 
Omega-3 Sources
Grass-Fed Beef (Grassfed will be a better source)
Grass-Fed Butter
Fish is King (Mackerel, Salmon, Anchovies, Cod Liver Oil Supplement)
Flaxseeds and Hemp Seeds
Eggs
Omega-6 Sources
Think Oils (Vegetable Oil, Sunflower Oil, Grapeseed Oil, etc.)
Nuts (Walnuts, Almonds, Pecans, Brazil, etc.)
Seeds (Pumpkin, Sesame, etc.)
Salad Dressings
Monounsaturated Fats
This type of fat has been established as healthy for awhile now. It's classically been been found in high amounts in the mediterranean diet. The key again is balance. Many studies have been done with replacement of saturated fats with monounsaturated fats with improved health benefits. The balance of this is highly dependent on your particular circumstance, so this is where I'd recommend you seek out a knowledgeable healthcare provider.
Sources
Macadamia Nuts
Olive Oil
Olives
Almonds
Avocado
Pecans
Duck Fat
Sesame, pumpkin, flaxseeds and sunflower seeds
Benefits
Improved Insulin Sensitivity (3)
Improved Body Composition
Decreased amounts of bad cholesterol and improved amounts of good cholesterol

Reduced Risk of Cardiovascular Disease
Reduced Risk of Stroke
Trans Fats (Partially Hydrogenated Oil)
The only bad fat we really need to keep out of our diet. These fats are not naturally occurring. In 2015, the FDA finally got on the train and gave the industry 3 years to completely remove them from foods.  You will find them in margarines, shortenings, and even some processed baked goods. Be careful to not use olive oil at high temperatures as it can change the good quality fat to a very bad trans fat. 
If you're interested in how much fat you should be working towards, then check out my Fat Intake article! Or download my dieting app, Macroboxes here!
[fbcomments url="https://drtoddanderson.com/role-of-fat/" width="100%" count="off" num="3" countmsg="wonderful comments!"]

Latest posts by Dr. Todd Anderson
(see all)